Lori J. Miller, CFP® M.S. Wealth Manager, Financial Planner, Insurance Agent
#1 Independent Platform, LPL Financial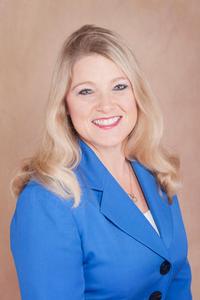 Planning for your significant now and future is no simple task, especially in today's complex and volatile environment. You should consider independent, experienced guidance with Lori J. Miller, CFP® , M.S. to provide turnkey strategies and solutions for Financial Planning and Investment Advisory services offered through LPL financial, a registered investment advisor, Wealth Management, and Insurance Services. Please visit her site often to use Financial Calculators, view quick topic Videos and Flipbooks, read Articles and Reports, and to help address your questions or stimulate your interest.
Lori J. Miller, CFP® has nearly 30 years of diversified financial advisory experience to put the needs of individuals, families, and businesses at the center of every investment and planning recommendation, and provides competent, independent and ethical guidance to work toward the goals for your financial well being. You can dream boldly while planning confidently, and still live for today. Lori was named a Five Star Wealth Manager for 2020 - 2016 and 2014*. She was voted by her clients, colleagues, and other business professionals as the 2015 "Best of Wheaton Small Business Financial Services Winner"**.
Our full-service financial center offers access to Wealth Management, Advisory and Fee-based Financial Planning Services, Stocks, Bonds, Mutual Funds, REITs, BDCs, Income Annuities, IRAs, Rollovers, 401Ks, 529 College Savings Plans, Qualified Retirement Plans and Insurance products and services. We are thrilled to make our offfice location in the Denver Tech Center in Colorado and serve clients in many states***, and would love to have you schedule a complementary strategy conversation. We look forward to serving your financial and insurance needs, so please call us today at (630) 690-0000 to put Lori and her team to work for you!
*Award based on 10 objective criteria associated with providing quality services to clients such as credentials, experience, and assets under management among other factors. Wealth managers do not pay a fee to be considered or placed on the final list of 2020 - 2016 or 2014 Five Star Wealth Managers.
**Award based on Client and Community Votes.
***Serving clients that reside in CA,CO, FL,IL,IN,MN,OH, VA, WI
Explore the unique features and risks of indexed annuities and their potential role in investors' retirement income strategies.

Temporary crisis relief legislation makes it easier to access retirement account funds and extends paid leave for workers at some small businesses.

How does a traditional or Roth structure affect your IRA or employer-sponsored retirement plan? And what do their differences mean for older workers?

A shift in the balance of power can strongly affect economic policies. View the presidential candidates' tax proposals and other monetary policy positions.